Welcome to the charming city of Alameda, California, nestled along the picturesque San Francisco Bay. Stepping into this idyllic town is like entering a time capsule, where Victorian architecture and tree-lined streets create a delightful atmosphere.
As the sun dips lower in the sky and the day mellows into a tranquil afternoon, locals and visitors alike gather for a cherished tradition – Afternoon Tea. This timeless practice invites you to indulge in a moment of relaxation and refinement, savoring delectable treats and finely brewed teas. From quaint tea rooms exuding old-world charm to modern establishments with a touch of elegance, Alameda offers an array of delightful options to experience this quintessentially British custom.
Whether you seek a soothing escape or a delightful outing with friends, the Afternoon Tea experience in Alameda promises to transport you to an era of refinement and taste. Join us as we explore the best places to partake in this beloved tradition, immersing ourselves in the warmth of Alameda's hospitality and the pleasure of a perfectly brewed cup of tea.
1. Malaya Tea Room
I recently had the pleasure of experiencing Afternoon Tea at Malaya Tea Room, located on 920 Central Ave in Alameda, CA. From the moment I stepped in, I was charmed by the inviting ambiance and cozy interior. The decor exuded a delightful fusion of modern and traditional elements, creating a warm and relaxing atmosphere.
The service at Malaya Tea Room was exceptional, with attentive and friendly staff who were knowledgeable about the different tea blends and the accompanying treats. As an avid tea enthusiast, I was impressed by their extensive tea selection, featuring both classic and unique flavors from various regions. Each pot of tea was brewed to perfection, allowing the flavors to unfold beautifully with each sip.
The Afternoon Tea spread was a true delight for the senses. The tiered tray presented an array of delectable finger sandwiches, including classic cucumber, savory egg salad, and delicate smoked salmon. These were perfectly complemented by an assortment of freshly baked scones, served with clotted cream and house-made preserves that added a sweet touch to the overall experience.
What truly set Malaya Tea Room apart was their incorporation of Malaysian-inspired pastries and desserts into the Afternoon Tea selection. These sweet treats brought a delightful fusion of flavors and textures, making the experience unique and memorable.
The attention to detail and the high-quality ingredients used in every aspect of the Afternoon Tea service were evident. The delicate presentation of the treats and the elegant teaware added to the overall charm of the experience.
The only minor drawback was the limited seating capacity, which made reservations a necessity to secure a spot, especially during peak hours.
Overall, my Afternoon Tea experience at Malaya Tea Room was a delightful journey of flavors and a testament to their passion for tea and culinary craftsmanship. I highly recommend this hidden gem to anyone looking for a relaxing and tasteful afternoon tea experience in Alameda, CA.
2. Julie's Coffee & Tea Garden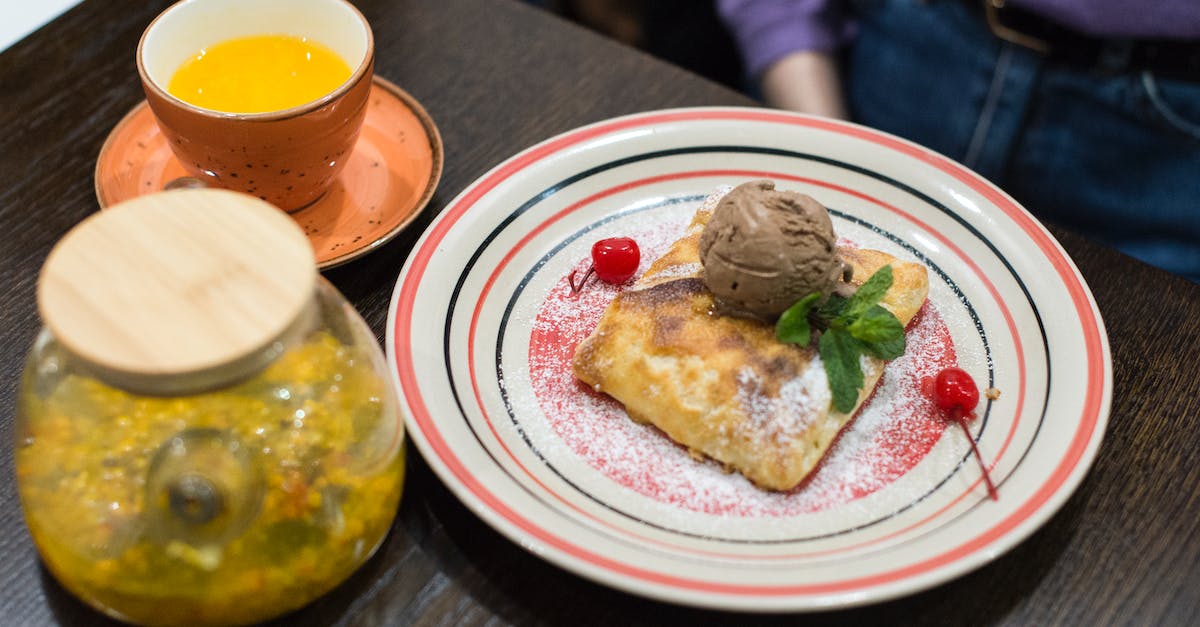 Review: Julie's Coffee & Tea Garden is an absolute gem nestled in the heart of Alameda, CA. As I strolled along Park Street, I couldn't help but notice the inviting ambiance of this quaint tea haven. The moment I stepped inside, I was greeted with the delightful aroma of teas that seemed to span the entire spectrum of flavors.
The variety of teas offered at Julie's is simply impressive; it's a tea lover's paradise. From classic Earl Grey to exotic herbal blends, they have something to cater to every palate. As I scanned the menu, I was pleasantly surprised to find an emphasis on sustainability and veg-driven options. It's truly refreshing to see an establishment that not only values taste but also the environment.
I opted for their classic afternoon tea, and I was not disappointed. The tea was served in elegant teapots, each exuding its unique personality. The first sip was a revelation, and I could immediately taste the care and expertise that went into preparing each cup. The accompaniments were equally delightful, with dainty finger sandwiches filled with fresh vegetables and light spreads that perfectly complemented the teas.
What I loved most about Julie's Coffee & Tea Garden was the charming space they have created. The cozy interior with its tasteful decor exudes warmth and tranquility, making it an ideal spot to unwind and indulge in the joys of tea. As I made my way to the patio garden, I found a serene oasis where I could bask in the afternoon sun, surrounded by a delightful array of plants and flowers.
The staff at Julie's was courteous and attentive, adding to the overall pleasant experience. Their passion for tea was evident, and they were more than happy to offer recommendations and answer any questions I had about the different teas they offer.
In conclusion, Julie's Coffee & Tea Garden is a must-visit destination for tea enthusiasts and food lovers alike. The wonderful selection of teas, paired with sustainable and veg-driven fare, creates an unforgettable afternoon tea experience. Whether you're a local or just passing through, I highly recommend taking the time to savor the magic of Julie's. It's a charming haven that will leave you with a heartwarming memory and a longing to return for more.